Ucross Foundation, catalog
"Response to Place: COLOR"


2019
Westword Magazine
Westword Magazine
"Review: Industry and Nature at Michael Warren Contemporary"
Westword Magazine
"100 Colorado Creatives: 3.0 Teresa Booth Brown"
Boulder Weekly
10/27/2016
Metropolitan State University, catalog
"Colorado Women in Abstraction"
The Denver Post
"Colorado Women in Abstraction Cuts Across History"
"Best Abstract Painting Show: Layered Perspectives"
Tieton Arts and Humanities, catalog
Westword Magazine
"Abstract Painting Shows"
9/24/2014
Printed Editions
"New Releases 2014"
News of the Print World
"Selected New Editions 2014"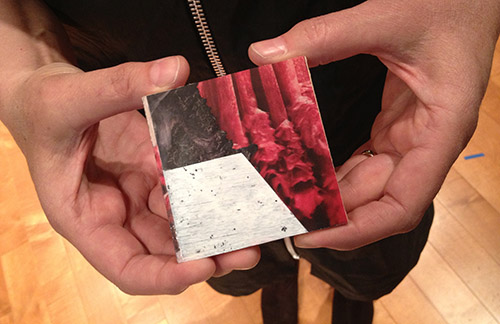 The art world is borrowing an idea that's helped a lot of small farmers. Maybe you've heard of Community Supported Agriculture or CSA? You buy in and get whatever local farmers are growing. The mystery is part of the fun. Well, the idea behind CSArt-Colorado is that people buy shares and receive original pieces by local artists. Ryan Warner speaks with CSArt Colorado manager Rachel Brand, one of the artists Teresa Booth Brown and customer Barbara Neal.
Boulder Daily Camera


"Food as Art, An

Edible Exhibit"


3/4/2012